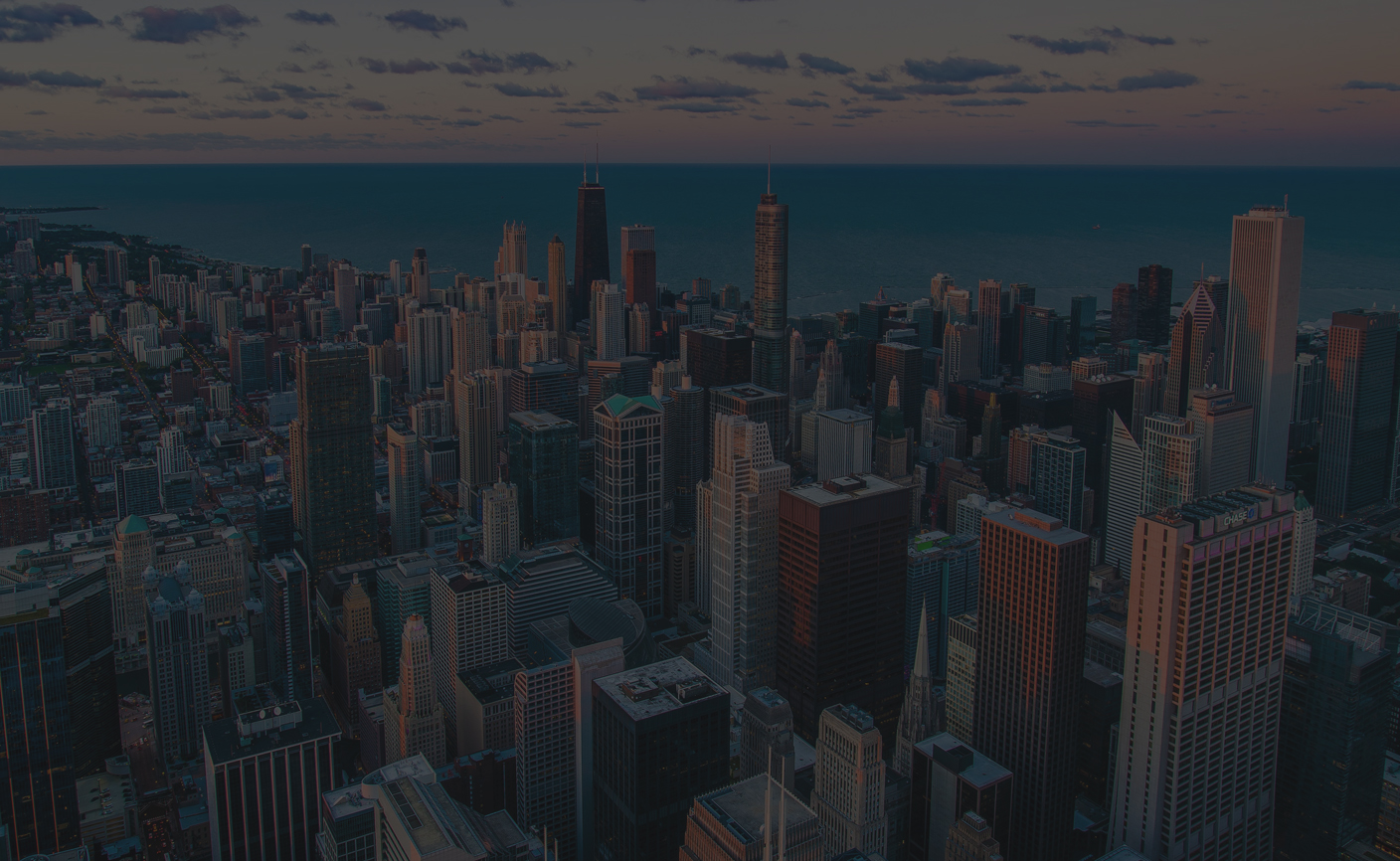 MAG MILE CAPITAL MERGES WITH MYSON, BECOMES PUBLICLY TRADED COMPANY
Mag Mile Capital Public Company Release
FOR IMMEDIATE RELEASE
MAG MILE CAPITAL MERGES WITH MYSON, BECOMES PUBLICLY TRADED COMPANY
Chicago, Illinois, April 6, 2023 – Mag Mile Capital, a Chicago-based full-service commercial real estate mortgage banking firm, today announced the completion of a merger with Myson, Inc. ("Myson") (OTC PINK: MYSN). The transaction creates a new public entity to be named Mag Mile Capital, Inc.  (Company).
"This is an exciting time for our national CRE platform. A merger such as this provides us with the resilient structure of a public company framework to aggressively grow our business," said Rushi Shah, CEO of Mag Mile Capital. "Underpinned by the liquidity of publicly traded shares and infusion of cash, we will seek out and prudently pursue strategic acquisitions, consolidate revenues and launch our technology platform."
Mr. Shah was appointed Chairman of Myson's board of directors, as well as named CEO of the combined publicly traded company that will be traded under a new ticker symbol. Other significant shareholders in the company include Beverly Hills, California-based Reddington Partners, a private investment holding company.
Mag Mile Capital was established in December 2016 through a merger among three partners. Rushi Shah became the sole member of the company in July 2018 through a series of partnership buyouts. Subsequently, Mag Mile Capital's commercial real estate capital markets and financing platform has continued to expand nationally with the addition of talented originations and underwriting leaders. In addition to its headquarters in Chicago, Mag Mile Capital operates offices in the states of New York, Massachusetts, Connecticut, Florida, Texas, and Nevada.
Mr. Shah added, "We are confident this monumental evolution in our corporate history will serve to accelerate growth. Along with other mortgage banking and capital markets brokerage services platforms, we will seek to diversify the company's revenue stream by exploring accretive business combinations of other CRE services, including but not limited to investment brokerage services, direct lending businesses, designated underwriting and servicing (DUS) businesses, pure play CRE mortgage servicing businesses, appraisal services, property management businesses, and GP and co-GP development platforms to name a few."
Mag Mile Capital is a national platform comprised of skilled capital markets advisors with real estate debt placement and equity arrangement experience throughout the full capital stack and across all major asset classes. The nimble, boutique-sized firm offers preferred access to premier structured debt and equity advisory solutions and placement for real estate investors, developers, and entrepreneurs delivered through a high-touch, disciplined approach that leverages its wide-ranging lending relationships and deep-rooted equity capital connections.
Mag Mile Capital's mortgage banking platform is poised to grow both strategically as well as organically. The firm is developing a proprietary technology that leverages advanced technologies including Artificial Intelligence, Machine Learning and automated learning models to automate tedious underwriting and valuations processes for CRE. Mag Mile Capital is confident that this technology will allow the business to scale efficiently.
Under the merger Reorganization Agreement, the shareholders of Mag Mile Capital will be issued 87,424,424 shares of Myson-issued common stock, representing an 88% interest in Myson. In connection with the merger, the newly formed Company issued 5,000,000 warrants with an exercise price of $0.50 per share to an unnamed institutional investor in Europe, with a total potential investment of $2,500,000 in the company's growth. These warrants expire in 21 months if not exercised.
Mag Mile Capital intends to engage in several corporate restructuring efforts, including adding additional members to its Board of Directors and establishing a Board of Advisors to execute the company's growth strategy.
"This merger and formation of a public company is a first step to springboard towards a multi-year and multi-lateral roll-up strategy backed by a technology platform where deal flow and data becomes more valuable as we grow," said Mr. Shah. "The goal is to create a full-service commercial real estate ecosystem with thriving and profitable businesses that leverage each other and the underlying technology to grow. We believe that this is a momentous/meaningful win for the existing and new stakeholders, employees, origination team, as well as loyal clients of the firm as they will be able to participate in growth by owning the public shares of the company through equity participation  programs that will be launched."
About Mag Mile Capital
Mag Mile Capital is a full-service commercial real estate mortgage banking firm headquartered in Chicago with offices in the states of New York, Massachusetts, Connecticut, Florida, Texas, and Nevada. Mag Mile Capital is a national platform comprised of capital markets specialists with extensive experience in real estate bridge financing, mezzanine and permanent debt placement and equity arrangements throughout the full capital stack and across all major real estate asset classes nationwide, including hotels, multifamily, office, retail, industrial, healthcare, self-storage and special purpose properties, offering access to structured debt and equity advisory solutions and placement for real estate investors, developers, and entrepreneurs, Mag Mile Capital leverages a wide variety of lending relationships and equity capital connections as a leading national real estate mortgage intermediary. Its personnel have collectively raised over $9 billion in real estate financing during their combined 29 years of experience in this industry.
Forward-Looking Statements
The Company believes that this press release contains forward-looking statements as that term is defined in the Private Securities Litigation Reform Act of 1995. Terms such as "may," "might," "would," "should," "could," "project," "estimate," "pro-forma," "predict," "potential," "strategy," "anticipate," "attempt," "develop," "plan," "help," "believe," "continue," "intend," "expect," "future," and terms of similar import (including the negative of any of these terms) may identify forward-looking statements. Such forward-looking statements, including but not limited to statements regarding the plans and objectives of management for future operations, are based on management's current expectations and are subject to risks and uncertainties that could cause results to differ materially from the forward-looking statements. Actual results and the timing of certain events and circumstances may differ materially from those described by the forward-looking statements as a result of these risks and uncertainties. Factors that may influence or contribute to the accuracy of the forward-looking statements or cause actual results to differ materially from expected or desired results may include, without limitation, market acceptance of the company's products and services; competition from existing products or new products that may emerge; the implementation of the company's business model and strategic plans for its business and our products; estimates of the company's future revenue, expenses, capital requirements and need for financing; current and future government regulations; and developments relating to the company's competitors. Readers are cautioned not to place undue reliance on forward-looking statements because of the risks and uncertainties related to them. For further information on such risks and uncertainties, you are encouraged to review the Company's filings with the Securities and Exchange Commission ("SEC"), including its Current Report on Form 8-K relating to the reverse acquisition and related transactions which was filed with the SEC on March 31, 2023. The Company assumes no obligation to update any forward-looking statements as a result of new information or future events or developments, except as required by law.
For further information contact:
Mr. Rushi Shah
Chief Executive Officer
Phone +1 312 640.7430
Email: rshah@magmilecapital.com